and judging by the picture so is my belly :) First I want to say a huge thank you to everyone who commented, sent a tweet or a posted on Facebook congratulations for the new baby. You made my heart so happy last week.
The Thanksgiving holiday was good for my soul. Leading up to the holiday I continuously was asked, "Any big plans?" and my answer this year was, "Nope, just rest." Both our extended families seem to usually scatter during the holidays and it looked like this year would not be any different so we planned a quiet meal and lots of football for Thursday, both watching and playing. I overheard Mitch and Garrett talking about when Owen and
Travis
, (did I tell you we already have a name??) will be big enough for them to all go play football on Thanksgiving and my heart did a little dance.
An unexpected turn of events had my parents join us for Thanksgiving and it really made the boys day. It was great seeing them light up (both boys and grandparents) when the door bell rang. Truth be told Owen & I were napping when they came in,
heaven
, so he lit up once his sleepy little eyes opened. We've asked our parents to not give the boys a ton of material possessions this year as we make room for Travis and because honestly, they want for nothing. It makes my heart so happy when I see their grandparents give them the gift of time and experience.
I think what set the tone for the day was how the day started. Looking back on all that I gave thanks for in the days leading up to Thanksgiving it all seemed to come back to or be tied to one thing, my husband. So without any fanfare I told him just that and my heart swelled with emotion. If you haven't done this lately, I highly recommend that you do. I forget that even though someone knows how you feel, there is magic in telling them and in hearing yourself say the words.
After a mini meltdown on Friday when I realized that now that Thanksgiving had passed I now had exactly two weeks to pull off a lego birthday party at our house for Garrett (umm house is still not put back together from renovations) while getting ready for Christmas (no shopping or decorating done at this point with a handmade gift still to finish) with Mitch out of town for two out of the four upcoming weekends (deer hunting season runs a short few months during the holiday season and my husband is a hunter) I was gently reminded by my husband that I have to ask for help instead of ....well, you know, flipping out. My go to coping mechanism :)
I love that we have come to a point in our marriage, where he knows me well enough to see the signs
and
redirect me in a way that I do not become defensive and spiral further out of control,
which I can easily do
. Lots of hard work to get to this place. I am high energy and with that comes high emotions. Something we talked a lot about this long weekend was how much we have grown together because we are in each other's lives. I am so in love with him right now.
He ended up staying home from work to help me around the house (the plan was to go in) and somehow found himself standing in a line outside of Costco to buy me a new Dyson at a discount. If you knew my husband you would know that was the ultimate sign of his love for me. He does not shop, he does not stand in line. Truly ironic since I didn't even buy a newspaper this year and had absolutely no interest in shopping on Black Friday. That was until I saw on Good Morning America that Costco had the Dyson for $100 off that morning. Ever since our Dyson succumbed to the pressure of a home with 2 indoor cats, 2 indoor dogs and a preschooler years ago I've lamented its loss. I usually am not bothered by the much cheaper but far inferior quality of our current vacuum but our cleaning lady was not feeling well this week which left me to battle with the vacuum and I was weak when I saw this on GMA.
Aside from the Dyson which was a long standing item on my household list there was no Black Friday shopping done which is a 180 from year's past where I was one of those in line in the early morning hours. I've come to a place where I just don't have the energy for accumulation of things. The last few months have been spent getting things out of our house to create more space, both literal and figurative. It makes my heart happy to see items from our home getting a second life with friends and family that are able to put these items to good use.
The rest of the afternoon and following Saturday was spent completing the purge and clean of Garrett's old room and moving all remaining items into his new room. We worked as a team and the stress melted away.
Saturday found us with an unexpected trip to Grandma & Grandpa's house for Garrett which gave us with one on one time with Owen. Our focus was to organize and decorate Garrett's room. I loved that instead of being out purchasing more items for him we took a huge load to Goodwill and the items we did buy, love the Container store, only helped us to give everything a place in our home. I also finally gave in to my coveting and purchased a Bisley 5-Drawer Cabinet.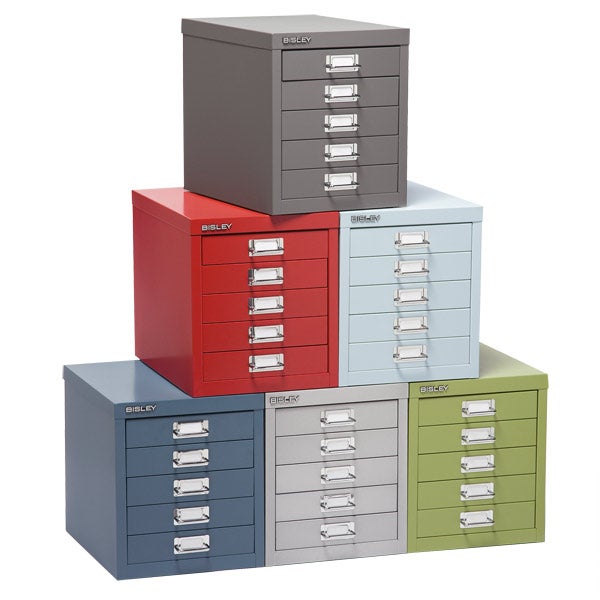 Since I moved out of the craft room I've had to re-evaluate how I store the items that survived the purge and what I really needed to reclaim was some desk space. This drawer is PERFECT for all my journaling embellishments I keep on my desk for Project Life. Really happy with this purchase, it even fits the
label stickers from October Afternoon
and all my alphas. I digress.
It was also nice to have that special time with Owen. By the end of the day it was obvious that he was just loving all the attention from both of us together. He is starting to communicate more and the fits are decreasing in frequency. He's entering that super adorable toddler stage and I love him more every single day. The cutest thing was seeing the dance he did when he saw his brother pulling up to the front of the house. Time apart is good for them but he really did miss his companion.
As all good things must come to an end, Sunday was focused on groceries and laundry a sure sign that it was time to go back to reality. Looking back it sure doesn't sound like there was a lot of
rest
occurring but truly I came back to work today at peace and that is the sure sign of a successful holiday. It was so good for my soul.
For my U.S. readers, I hope you had a blessed Thanksgiving holiday and for everyone else, a wonderful weekend. Oh, and my co-workers keep commenting that over the holiday I decided to be pregnant as I came back with a full belly. Looks like I finally popped :)
Monica